PROPERTY/CASUALTY RATING SYSTEMS
Novarica Market Navigator Report, April 2016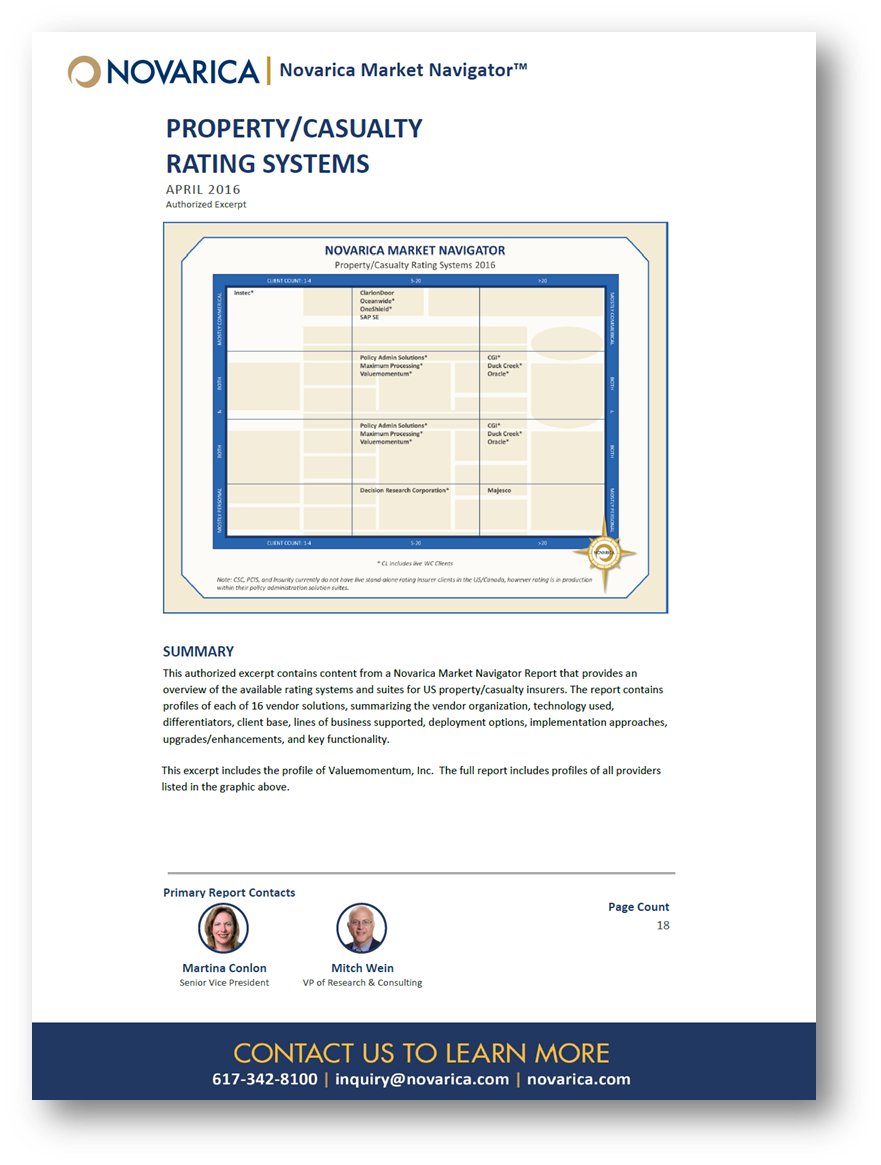 Novarica has recently published the Market Navigator - Property /Casualty Rating Systems (April 2016.) The report is designed to assist insurers to understand the current market of US Property/Casualty Rating Solutions based on vendor market position and offering details.
We are pleased to extend a reprint of the report with a detailed profile of ValueMomentum's iFoundry Rating Engine solution. iFoundry can be used exclusively for rate creation and management, or can be bundled with iFoundry Product Configurator if an insurer wants more than the rating functionality.
Download this report to learn about:
The competitive advantages of rating
Native vs. stand-alone rating engine systems
The variability of rate making
Key rating system features and components

iFoundry Rating Engine solution from ValueMomentum Inc.