ValueMomentum at Duck Creek Formation '23
We're looking forward to one of the premier P&C events of the year—Duck Creek Formation '23! With our deep P&C experience and expertise, we help insurers maximize their technological investments in Duck Creek to drive hard business results. Our CoreLeverage business empowers insurers to take full advantage of Duck Creek's broad core offerings, including:
Advisory: Strong domain knowledge and pre-built artefacts that enable business readiness & implementation strategy

App Management: Reduce maintenance efforts and costs leveraging our comprehensive AMS framework
Implementation: Speed to market and predictability with well-defined methodology, solution framework and assets
Quality Assurance: Improve quality via extreme automation, accelerators, and business outcome-focused testing
Core AMS ++
Designed to help insurers optimize the run and maximize the growth of their Duck Creek core systems, our Core AMS ++ solution is the key to reaping the full benefits of your Duck Creek investment. Drawing on over 20 years of deep insurance experience, ValueMomentum has developed tool kits, accelerators, frameworks, and insurtech partnerships to enable insurers to expedite their releases more predictably by driving out-of-the-box platform usage.
We will be showcasing Core AMS ++ at Duck Creek Formation '23—don't miss it!
VISIT US AT BOOTH #109!
Discover our chatbot

—we're a Hatch-a-Thon finalist!—in the Launchpad at Booth #109:
Cognitive Underwriter Virtual Assistant (CUVA)
In today's competitive insurance landscape, you simply can't afford any kind of waste. Today, most underwriters are burdened with manually researching data, scores, and indicators to make decisions and referrals

—costing carriers billions of dollars in lost productivity. Our Cognitive Underwriter Virtual Assistant chatbot enables underwriters to rapidly gather data from Duck Creek and other information sources to greatly expedite the information gathering and validation process.
With our chatbot, insurers get:
• Dramatic reduction in time underwriters spend on non-core activities (slashed by 20-30%)
• Significant minimization of errors from manual work
• NB quotes processed much faster (2 hours vs multiple days)
The chatbot was developed by:
• Ruchi Kamaldeep Gurhani, Duck Creek Practice Leader
• Rajasekaran Rajendran, Duck Creek Practice Architect
• Shirisha Kudurmalla, .NET Core Developer
• Deepti Reddy Kontala, .NET Core Developer
Meet Our Team at Duck Creek Formation '23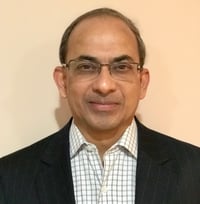 Nitin Motlag
Core LOB Leader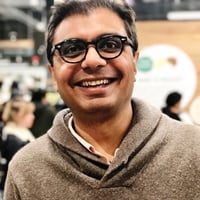 Nachiket Pandya
VP, Analyst & Partner Relations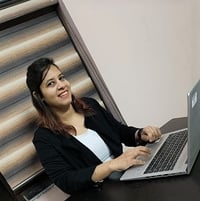 Ruchi Kamaldeep Gurhani
Duck Creek Practice Leader


Resources for Your Core Transformation Journey